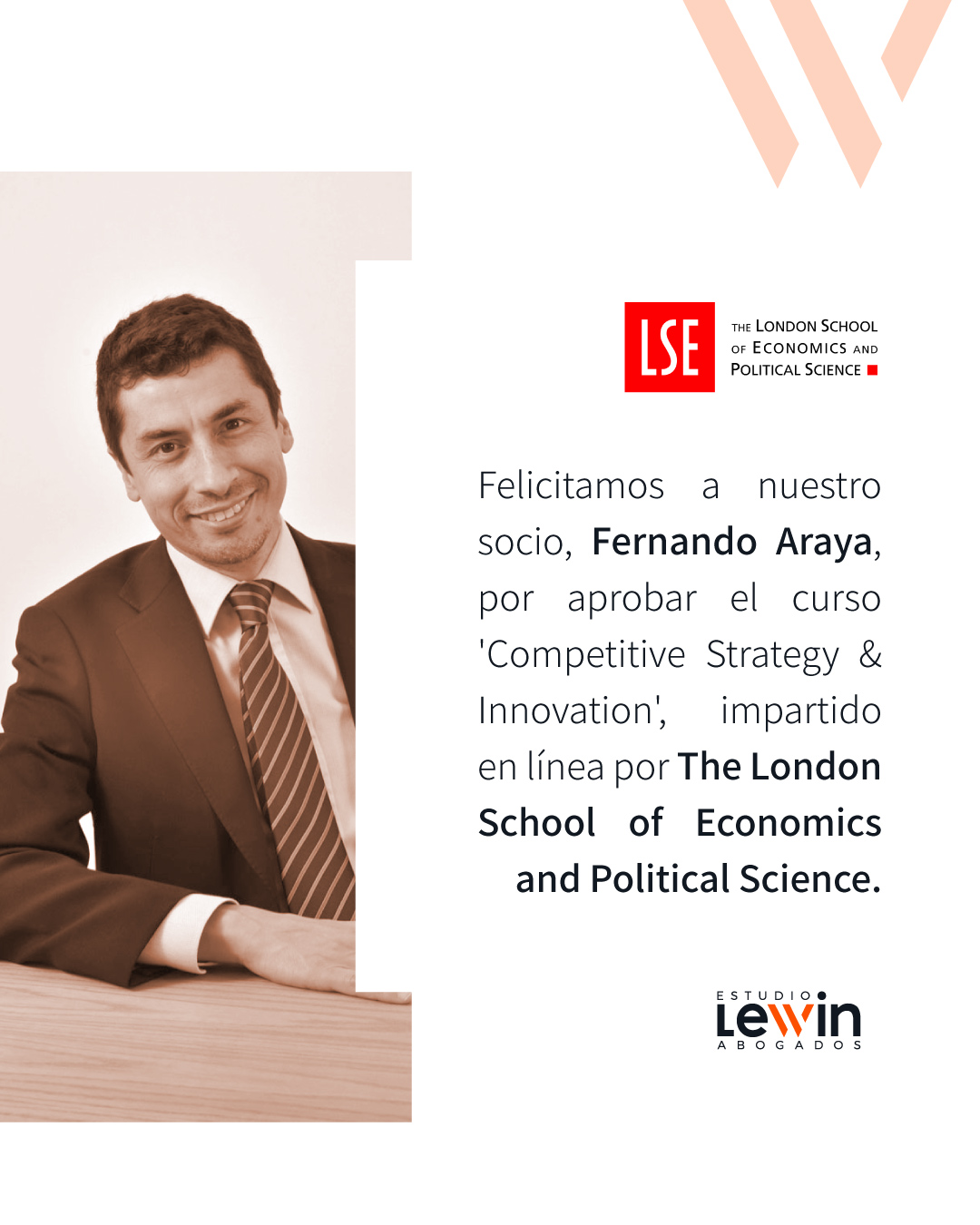 Felicitamos a nuestro socio, Fernando Araya, por aprobar el curso 'Competitive Strategy & Innovation', impartido en línea por The London School of Economics and Political Science.
Los contenidos del curso son un aporte para nuestra oficina en al menos tres dimensiones: en la mejor comprensión de los desafíos que enfrentan las organizaciones que asesoramos expuestas a entornos cada vez más complejos; en una mejora continua de nuestra propia gestión como organización generadora de valor; y, en nuestras actividades de docencia de postgrado, particularmente, en materias de economía digital, plataformas y ecosistemas.
En Estudio Lewin Abogados, estamos comprometidos con la formación continua de nuestro equipo en los diferentes ámbitos de especialización del desempeño profesional.