Imagen de Integrante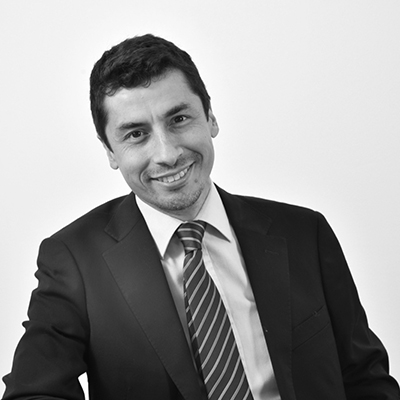 Educación
Doctor of Law, Universidad de Chile, (2016).
Universidad de Concepción, L.C.J.S., (2001).
Descripción
Concentrates his practice in antitrust / competition law issues and regulatory matters, including the design and implementation of regulatory compliance policies and dealing with adversarial and non-adversarial matters before competition authorities and other regulators.
He worked for more than ten years at the Chilean Competition Agency (Fiscalía Nacional Económica), where he led interdisciplinary teams on compliance, especially in the field of prevention and detection of bid rigging in public procurement. Between 2008 and 2013 he was in charge of the International Area of the Agency and as a Senior Lawyer he managed leniency submissions by companies in cartel cases.
He has been a guest speaker in academic and professional fields and has worked as a professor and academic researcher in Chile and abroad. He has authored legal opinions in support of a party's position in a trial and out of trial as well. He has been involved in different areas of regulation and competition policy and law and has served as a contact and adviser in matters of integrity and fraud prevention in public procurement, international affairs related to competition policy, business matters and corporate compliance.
In the litigation field, at the beginning of his career, he represented the Internal Revenue Service in litigation and, more recently, he co-sponsored the first antitrust private damages action ever submitted before the Chilean Competition Tribunal.
He has been recognized by The Legal 500 Recommended Lawyer 2017.
Email
faraya@estudiolewin.cl
Idiomas
English, Spanish & French